453 SQUARE MILES / 1.4 MILLION RESIDENTS / 6.5 MILES OF BEACHFRONT
Nassau County, located on the North Shore of Long Island, NY, is a short 33 miles outside of New York City and is bounded to the East by Suffolk County and to the West by Queens County. Nassau County comprises 453 square miles and is home to 1.4 million residents. Many attractions are offered in Nassau County such as The Americana Manhasset where one can find luxury shops, Jones Beach State Park, which is the largest public beach in the world offering 65 miles of beachfront, and Belmont Park, home of the third leg of the thoroughbred racing's Triple Crown.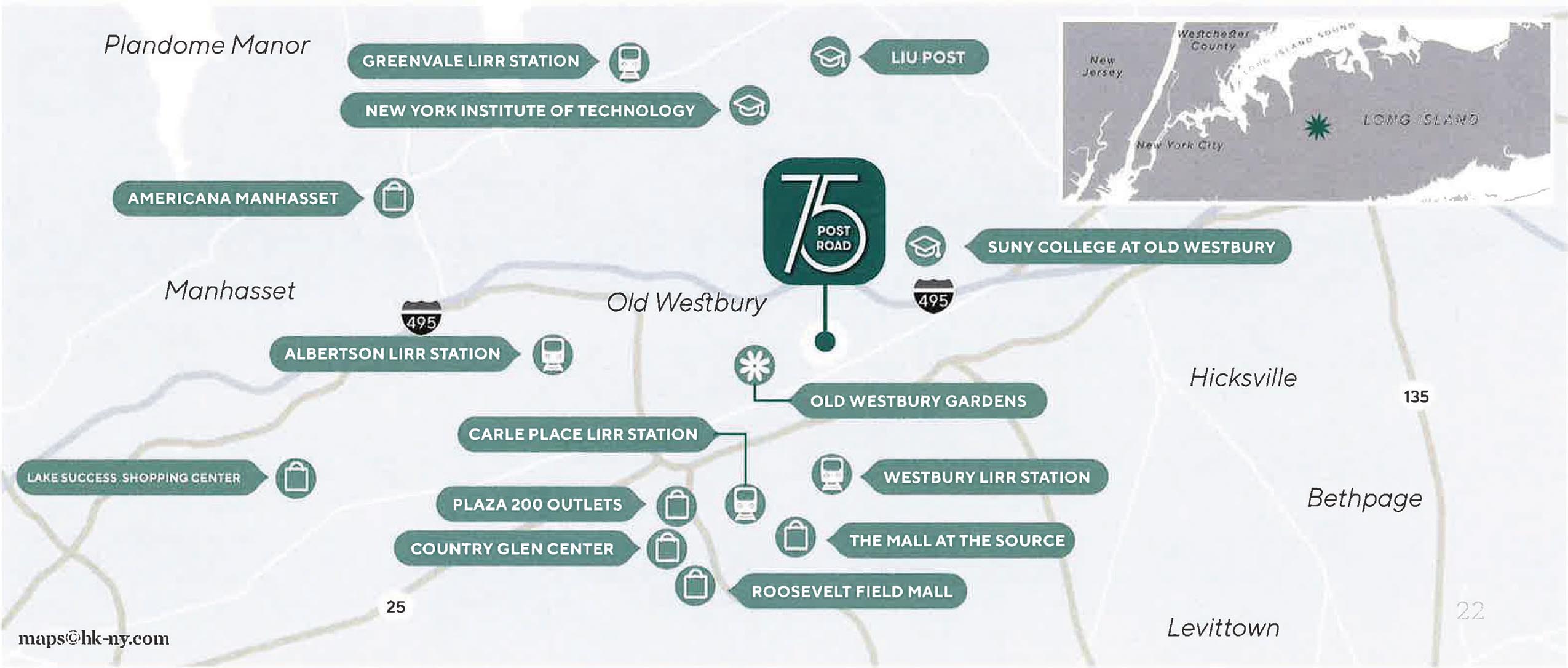 THE VILLAGE OF OLD WESTBURY
The Village of Old Westbury was first settled in 1658 by Quakers from England who farmed the land until the 1890's, when wealthy families from New York City began to purchase land to build estates. The Property is one of these estates and has been owned by the Phipps family for several generations. It is called "Erchless" after a Scottish castle.
Old Westbury, Long Island today is known throughout the world
as a prestigious and wealthy community. With 95.46% of the workforce is employed in white-collar jobs, the median household income is approximately $200,000 and the median home value is $1,919,502. Considering the academic success of the adult population, with 72.15% of adults holding a college degree or higher, in addition to having top public schools, Old Westbury is an ideal place to raise a family. Many adults commute daily to New York City by train, an easy 45 minute ride.
Old Westbury is home to three colleges and universities whose students and faculty are a large contributor to the local economy. There is a big student presence seen in that 35.9% of Old Westbury's population of 4,678 residents are between the ages of 18 to 24.
The Old Westbury Gardens is a historic yet thriving event space used for celebrations, concerts, tours, and more. Many residents enjoy the beautiful property throughout the year as there are both indoor and outdoor moments to enjoy with friends and family.