Property History
on the Howard Phipps, Jr. Estate
Howard Phipps Sr, was an avid horticulturist, plant collector and hybridizer. Mr. Phipps bred peonies, magnolias, and finally settled on rhododendrons. He had 1,000 bare root rhododendron plants shipped to New York from the Rothchild estate in England every year. He was close with Charles Dexter, the great hybridist from Cape Cod and some of his hybrids are still available in the commercial nursery industry.
Under the guidance of Mary Stone Phipps, the estate was turned into a world class arboretum and botanic garden. The rhododendron breeding work has been continuous since 1982 and there are over 10,000 rhododendrons here grown from seed.

BASIC FEATURES OF ERCHLESS
Structural steel I beam with poured concrete
Hip design with slate shingles and copper gutters and leaders
Hardwood (parquet), marble, ceramic and resilient tile and
hardwood
Plaster with painted and wallpaper finishes with high quality
trim and moldings
Plaster with paint finishes
150 amp service (reported)
Bathrooms and lavatories include vinyl, ceramic and marble
tile floors and wainscot.
Otis elevator, four person capacity, 9 fireplaces
In-ground gunite pool with 2 bath houses (cabana)
STRUCTURES
ERCHLESS (MAIN RESIDENCE)
The Property includes one large residence known as Erchless which can serve as a clubhouse with pool, tennis courts, gardens and vistas for any new development. In addition, there are out buildings that include a farm barn, corn barn, dairy barn and brooder house, chauffeur's house with garage, superintendent's house, horse barn, two green houses, two potting sheds, chicken barn and 2 bath houses.

Location
453 SQUARE MILES / 1.4 MILLION RESIDENTS / 6.5 MILES OF BEACHFRONT
Nassau County, located on the North Shore of Long Island, NY, is a short 33 miles outside of New York City and is bounded to the East by Suffolk County and to the West by Queens County. Nassau County comprises 453 square miles and is home to 1.4 million residents. Many attractions are offered in Nassau County such as The Americana Manhasset where one can find luxury shops, Jones Beach State Park, which is the largest public beach in the world offering 65 miles of beachfront, and Belmont Park, home of the third leg of the thoroughbred racing's Triple Crown.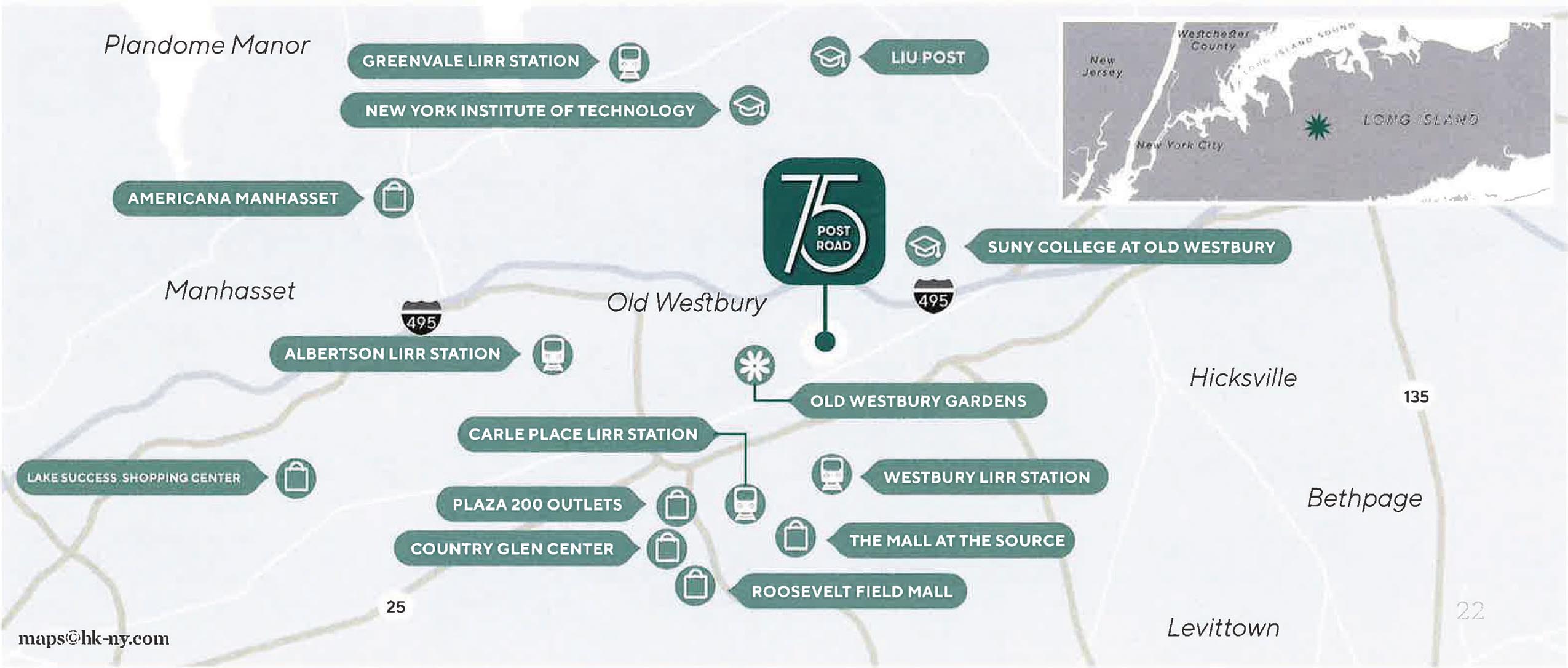 MARIA BABAEV
Licensed Associate Real Estate Broker
m: +1 516.287.7716
maria@luxurylongisland.com | luxurylongisland.com
---
#1 TEAM, LONG ISLAND* 2015, 2017
PINNACLE AWARD* 2014 - 2019
TOP 100 MOST INFLUENTIAL REAL ESTATE LEADERS
as named by INMAN NEWS